SLIM NOW Rx is committed to providing our clients with healthy, short or long-term weight management solutions that are affordable and easily integrated into the fast-paced lifestyles of today's working society. We recognize and appreciate the uniqueness of our patients, and therefore individually tailor our medical weight loss and management support services to meet your individual needs and goals.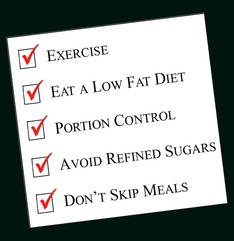 Our program includes monthly visits with our staff, nutritional advice, and  a four week supply of the appetite suppressant medication upon qualifying. You are also welcome to stop by and visit with our medical personnel, ask questions, weigh in, or just say hello at no extra charge!
  
We have a comprehensive program that encourages a sensible and low-fat diet, portion control, and a regular exercise program. The combination of diet, exercise, and the use of appetite suppressants is very effective.


By following our program, people cannot only lose weight but, best of all, they can develop new habits that allow them to keep the weight off.
---
Prescription Appetite Suppressant
We use time-tested prescription appetite suppressant medication PHENTERMINE Hydrochloride (HCL) that has been approved by FDA since 1959. Since the 1970s, Phentermine has dominated the market and has been proven safe and effective for more than 50 years.
About PHENTERMINE
PHENTERMINE Hydrochloride (HCL) is used along with a doctor-approved, reduced-calorie diet, exercise, and behavior change program to assist in weight loss. This medication is an appetite suppressant and belongs to a class of drugs called sympathomimetic amines. Phentermine is a Food and Drug Administration (FDA) approved weight loss drug which affect both mood and appetite. It is in the sympathomimetic family of appetite suppressants (used for the short-term management of exogenous obesity). Losing weight and keeping it off can reduce the many health risks that come with obesity, including heart disease, diabetes, high blood pressure, and a shorter life. When used in conjunction with diet, exercise, and behavior therapy, phentermine assists you to lose weight while you are learning new ways to eat and to exercise.
Phentermine works by stimulating the hypothalamus gland and affecting certain neurotransmitters to decrease appetite. The hypothalamus is the region of the brain that controls the autonomic nervous system, regulating sleep cycles, body temperature, appetite, etc. For maximum effects of Phentermine, it must be used in conjunction with a reduced-calorie diet and/or exercise program. Any modifications in your diet, activity level, and behavior must be developed and continued long-term in order to continue losing weight and prevent the lost weight from returning.
Benefit of Prescription Appetite Suppressant
These medications can provide you with several important benefits:
* Help you feel less hungry.
* Make you feel full faster when you eat.
* Excellent tool to assist in putting lifestyle and behavioral changes into place.
* Help you reach and maintain weight loss goals.


Our Prescription Appetite Suppressant Medications:
Phentermine (Brand Name: Adipex)  
Other effective medications and injections may include:
Topiramate (Brand name: Topamax)
Metformin (Brand name: Glucophage)
Cyanocobalamin (B-12 Vitamin) Injection
Lipotropic Injection
BENEFITS OF LOSING WEIGHT
Why Should I Lose Weight?
Quite frankly, your life depends on it!!! Your body depends on you to provide it with sound nutritionally healthy food choices that have less fat and are lower in total calories. It has been proven that Americans consume far too much fat, thus creating more obesity, which then leads to more disease.
Losing Weight Will Help You:
* Increase your energy level 
* Lower your LDL cholesterol level (bad cholesterol) and increase your HDL cholesterol (good cholesterol)
* Reduce your blood pressure
* Reduce aches and pains associated with extra weight
* Improve your breathing
* Improve your sleeping patterns
* Lower your risk of developing Type Two Diabetes
* Improve your confidence level
* Improve your sex life 
* Elevate your mood
* Improve your blood sugar levels
* Prevent angina and chest pains caused by a decrease in oxygen to your heart
* Improve your mobility
* Alleviate strain on your bones and joints
* Alleviate stress on your heart
* Improve your blood circulation levels
* Increase your ability to be active
* Feel more confident in your appearance
Just losing 10% of your body weight can create a tremendous impact to get your weight loss plan on track.

At SLIM NOW-Rx, we utilize a state of the art body composition scale on every patient at every visit. More than just a physician's scale, this complex piece of equipment utilizes electrical impedance (the body's ability to conduct an electrical charge) to determine each patient's body fat percentage and lean body mass. This information allows our healthcare providers to make sure you are losing unsightly fat and not healthy muscle mass. In case you were worried – it is completely painless!
The first step is to assess whether or not your current weight is healthy.

How can I tell if I'm at a healthy weight?

Adult Body Mass Index or BMI 

One way to begin to determine whether your weight is a healthy one is to calculate your "body mass index" (BMI). For most people, BMI is a reliable indicator of body fatness. It is calculated based on your height and weight. To calculate your BMI, see the following BMI Formula.
 
Formula: weight (lb) / [height (in)]2 x 703
Calculation: [weight (lb) / height (in) / height (in)] x 703 
• If your BMI is less than 18.5, it falls within the "underweight" range.
• If your BMI is 18.5 to 24.9, it falls within the "normal" or Healthy Weight range.
• If your BMI is 25.0 to 29.9, it falls within the "overweight" range.
• If your BMI is 30.0 or higher, it falls within the "obese" range. "Underweight", "normal", "overweight", and "obese" are all labels for ranges of weight.

Obese and overweight describe ranges of weight that are greater than what is considered healthy for a given height, while underweight describes a weight that is lower than what is considered healthy. If your BMI falls outside of the "normal" or Healthy Weight range, you may want to talk to your doctor or health care provider about how you might achieve a healthier body weight. Obesity and overweight have been shown to increase the likelihood of certain diseases and other health problems. At an individual level, BMI can be used as a screening tool but is not a diagnostic of the body fatness or health of an individual. A trained healthcare provider should perform appropriate health assessments in order to evaluate an individual's health status and risks. Being overweight or obese can increase your chances of developing certain diseases. Your health care provider can help you assess your risk factors and offer guidance on losing weight. Choosing a lifestyle that includes good eating habits and daily physical activity can prevent weight gain.


---
What To Expect On Your First Visit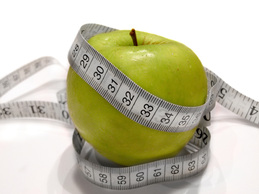 The initial visit usually takes about 30-60 minutes and are by appointment. While follow-up visits are by previously scheduled appointment times or you may call or text ahead for an appointment. We have found that both ways to be the most convenient and effective method for our patients.
New patients will be required to fill-out the initial medical forms, blood work-up, and be evaluated by the medical staff. The staff will review your medical history, discuss your diet, exercise, and determine the best method to reaching your goal weight loss.
At the end of your visit and upon qualifying, your four-week prescription will be filled in our office. You will receive a text message prior to follow-up date. Simply come back on (or slightly before/after) that date for your follow-up visit and to re-fill your prescription as long as you continue to qualify!
You are welcome to come in, hear what we have to say, and see what we have to offer. If you want to go ahead with the program, great! If not, there will be no charge for your visit. Simple!


THE JOURNEY TOWARDS BETTER HEALTH BEGINS NOW! 
---
  Feel Free to Contact Us
Should you have any questions, concerns, or if you just need a little more information, you are welcome to stop by and have a chat with our staff any time during our normal business hours. Also, feel free to give us a call or send us an email, text, or voicemail. We check our text messages and emails daily and will get back to you as soon as possible.


PHONE OR TEXT: (931) 409-7439